Comprehensive Everglades Restoration Project (CERP)


TMBA created a series of animations as a part of the Comprehensive Everglades Restoration Project (CERP). The Everglades Restoration Project has been called one of the most significant environmental projects ever undertaken.

Originally, close to 8.9 million acres of Florida's southern peninsula extending from the lakes and marshes of central Florida southward to the Florida Bay were composed of interconnected wetlands -- four million of those acres were known as the Everglades.

During the late 1880s, the promise of fertile farmland and inviting cities, flood protection and a supply of fresh water culminated in the construction of the Central and South Florida project the natural flow of water to the Everglades into thousands of miles of canals and 720 miles of levees.

Despite the damage that was done more than 50 years ago, the Everglades is still a national treasure just as remarkable as the Grand Canyon, the Great Lakes or the Redwood Forests.

Restoring America's Everglades is returning a more natural water flow to the 2.4 million-acre marsh, reviving habitat for more than 60 threatened and endangered species, establishing a reliable supply of water for millions of Floridians and providing flood control to the south Florida area.

Advanced water quality technologies and Best Managed Practices for farmers have successfully prevented more than 2,678 tons of phosphorus from entering the Everglades.

The construction of 52,000 acres of man-made treatment marshes, which use native plants to naturally clean harmful nutrients from water flowing into the Everglades, combined with the use of improved agricultural practices have reduced phosphorus concentrations.

Read More: C-44 Reservoir- Everglades Restoration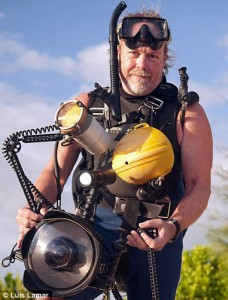 "When we needed high quality HD animation we turned to Tim McGarvey, and TMBA. We had already learned the hard way that not all graphic animation companies can even come close to delivering what we expect.
TMBA not only does outstanding work, they do it on time, and on budget. Even more, as true artists they care and go the extra mile to make sure their work blends seamlessly to our own high standards.
TMBA is in a class of their own no matter what project or budget you are on. I wouldn't even consider ever working with anyone else no matter how big or small the project may be.
I trust them, and truly feel they our part of our own team. Real people, doing really great work hand in hand with your own production."


Wes Skiles
Executive Producer/Director
Karst Productions, Inc.